Benson's Buddies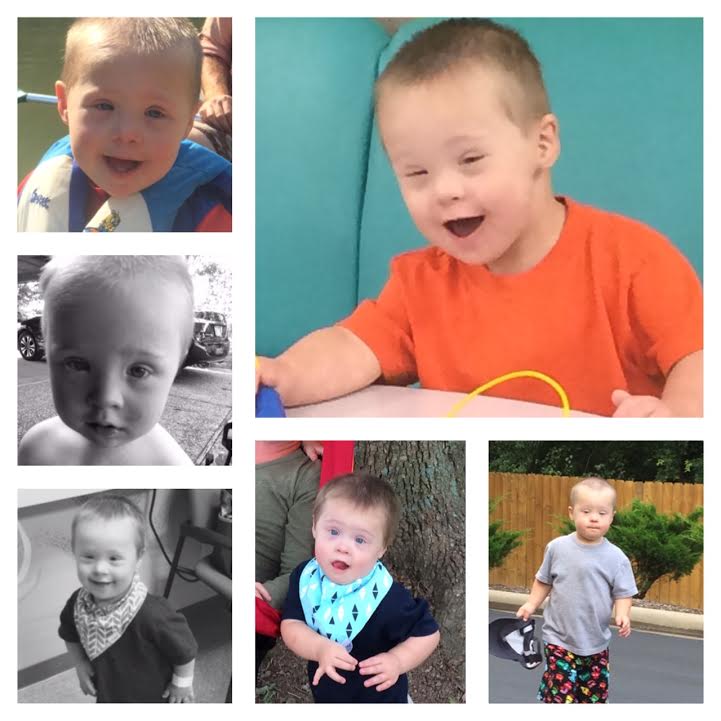 Benson is three years old and the light of our lives. There isn't a day that goes by that he doesn't amaze us by his ability, love or strength. He is our little warrior and overcomes the obstacles he faces with a smile on his face!  Benson has a special ability to touch the lives of almost everyone he encounters. He can bring a smile to your face even on a bad day.

We participate in the Inclusion Walk (formerly Buddy Walk) not only to help raise awareness and acceptance for Down syndrome but also to help raise money for Down Syndrome Connection of Northwest Arkansas. DSCNWA was a lifeline for us when Benson was first diagnosed. We didn't know before Benson was born that he had Down syndrome, and after finding out, we had no idea where to even start. DSCNWA was there for us to help us learn how to be advocates for Benson. When I had a question, I could call Jennifer McWhorter (former President) and she would connect me with someone who could answer my question. I can't imagine where we would be without the support from DSCNWA.
 
Register for the Inclusion Walk
CLICK HERE to register for the Inclusion Walk on October 22nd and to join Benson's Buddies.  Even though registration is FREE, please register online and then visit our registration table on event day.Thank you!
Our Team Goal & Progress
We have raised $0.00 of our goal.