Annalynn's Army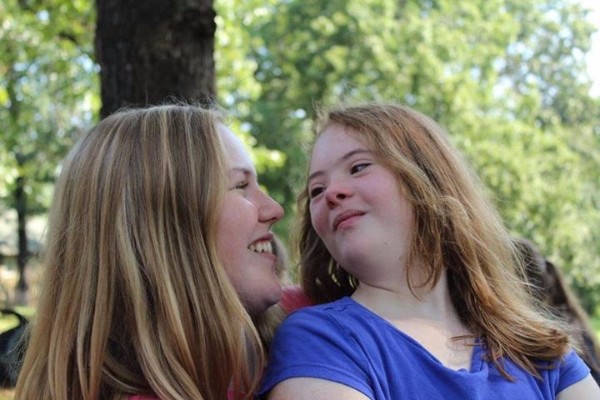 Wow, how time flies! It's that time of year again for promoting Down Syndrome Awareness. Our organization has changed the name of the walk this year. It will be called the Down Syndrome Inclusion Walk. 
I've had lots of changes this year. The biggest one being that I go to a different school. I am attending Kirksey Middle School and I'm in the 6th grade. So that means I have a new teacher and some new friends. My friends from Lowell Elementary also go to Kirksey. I'm still enjoying school now that I have settled in. I'm learning to become more independent. 
I'm currently taking dance at iNFiNiTi with some of my friends. I'm also riding at therapeutic horse at Horses for Healing. 
I hope you will sponsor me in the Down Syndrome Inclusion Walk. All money raised stays locally in NWA. The Down Syndrome Connection supports our families with educational seminars, welcome baskets for new and expectant parents and fun social events for our families to attend. 
Sincerely, 
Annalynn
CLICK HERE to register for the Inclusion Walk on October 22nd and to join Annalynn's Army.  Even though registration is FREE, please register online and then visit our registration table on event day.  Thank you!
Our Team Goal & Progress
We have raised $0.00 of our goal.