Finley Unlimited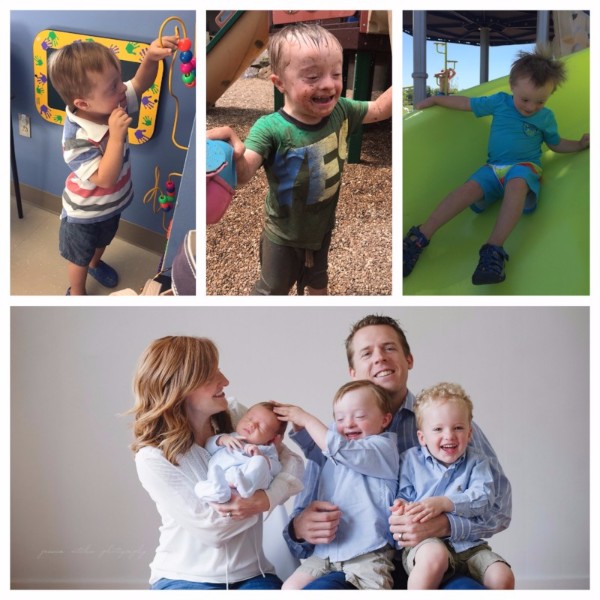 It's time to get excited about Finley Unlimited 2017!  Once again, our team will walk to support INCLUSION and AWARENESS for persons with Down syndrome.  We are thrilled to walk again this year with the Down Syndrome Connection of Northwest Arkansas.  Our team members have always been so supportive both near and far - and we know this year to be no different! 
Last year's walk marked the first time that Finley was able to walk the course with us.  What a milestone to celebrate!  In true Finley fashion, he reaches new milestones every day and brings new indescribable joys.  His preferred mode of getting from point A to point B is now running, jumping or climbing.  He attends preschool along side his typically developing peers and his latest loves include constructing towers for his marbles and jammin to Earth Wind & Fire.. Life is definitely better with him in it!
Please join us in person or in spirit (a virtual walker and team member)!  We will walk at Arvest Ballpark in Springdale, AR on October 14th at 11:30am.  We certainly understand if your physical or financial presence is not possible.  Our true goal is to do our small part to celebrate the value that persons with Down syndrome bring to our lives.  As always, our team t-shirts are available. "Fin's Fans" will be listed on the back for those who donate before OCTOBER 1st!  Contact Lisa at lbkeck2729@gmail.com with your shirt size to order (this is separate from the team page).  Adult, youth and baby sizes are available!
Any donation you make will go directly to support education and advocacy for Finley and his peers with Down syndrome.  This support even reaches families who receive a prenatal diagnosis; something we were blessed to receive with Finley. 
We are so thankful for your constant support and encouragement of our family!
Blessings to all!
Lisa, Lincoln, Finley, Griffin and Palmer
Register for the Inclusion Walk
CLICK HERE to register for the Inclusion Walk on October 14th and to join Finley Unlimited.  Even though registration is FREE, you must register online before coming to the event.
Our Team Goal & Progress
We have raised $0.00 of our goal.